Welcome to Food & Nutrition Services!
Westonka Foodies Invites You To
Sponsor a Child's
School Breakfast & Lunch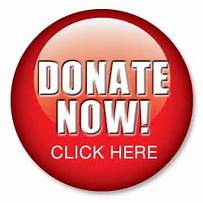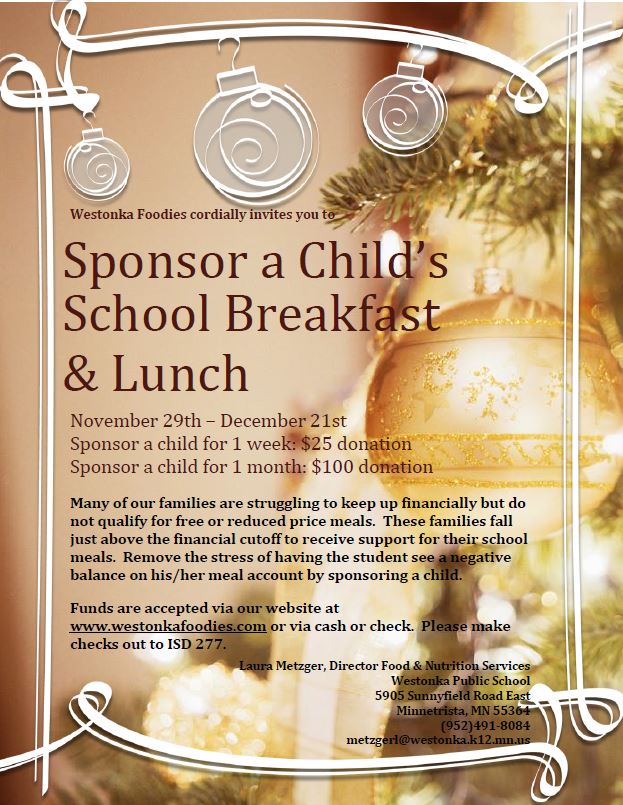 ---
Good nutrition and learning go hand in hand!
Food & Nutrition Services is made up of a team of food and nutrition professionals who are dedicated to students' health, well being, and their ability to learn. We support learning by promoting healthy habits for lifelong nutrition and fitness practices.
Meals, foods, and beverages sold or served at schools meet state and federal requirements, which are based on the
USDA
Dietary Guidelines
. We provide students with access to a variety of affordable and appealing foods that meet the health and nutrition needs of students.
---
Skyward Family Access is an easy way to access important information about your student(s) meal account without fees such as:

Meal Account PIN #
Meal Account Current Balances
Purchase & Payment Histories
Set up to receive Email Notifications when accounts have low balances
Apply Free/Reduced-Priced Meals with an online Application.

Click here for more information on Skyward Family Access and to pay online!

RevTrak (Online Meal Account Payment System): Make meal account payments online through RevTrak. Find the RevTrak link on Skyward Family Access. There is convenience fee added to each payment.
---
News about breakfast @ Westonka
Westonka Foodies Angel Fund (SY 15-16)
Click on What's New for more details
How to Make online Meal Account Payments with Skyward Family Access?
---